From Monday 16th November 2020 we will be located at
32/117 Old Pittwater Road, Brookvale.
It is a 5 minute drive from our current location.  Some of you will know it as the Lifestyle Building behind Warringah Mall.
There is free visitor parking under the building, and 3 hours free in the ground floor Woolworth's car park at the mall, which is a 1 minute walk.
There is lift access from the car park and from the road.
About NSO
A family haven on Sydney's busy Northern Beaches, dedicated to excellence in osteopathic health care. We treat the whole family, and focus on treating pregnant women,babies and children.
We provide a welcoming, nurturing environment, and practitioners committed to:
Whole hearted listening
Pain relief
Thorough clinical assessment
Clear and detailed explanation of your diagnosis and treatment
plan
Addressing any underlying cause to maximise the chances of complete resolution.
Need more information? Check out our FAQ. If you cannot find the information you need, please do not hesitate to call the clinic on 02 9907 8919 to talk to one of our practitioners.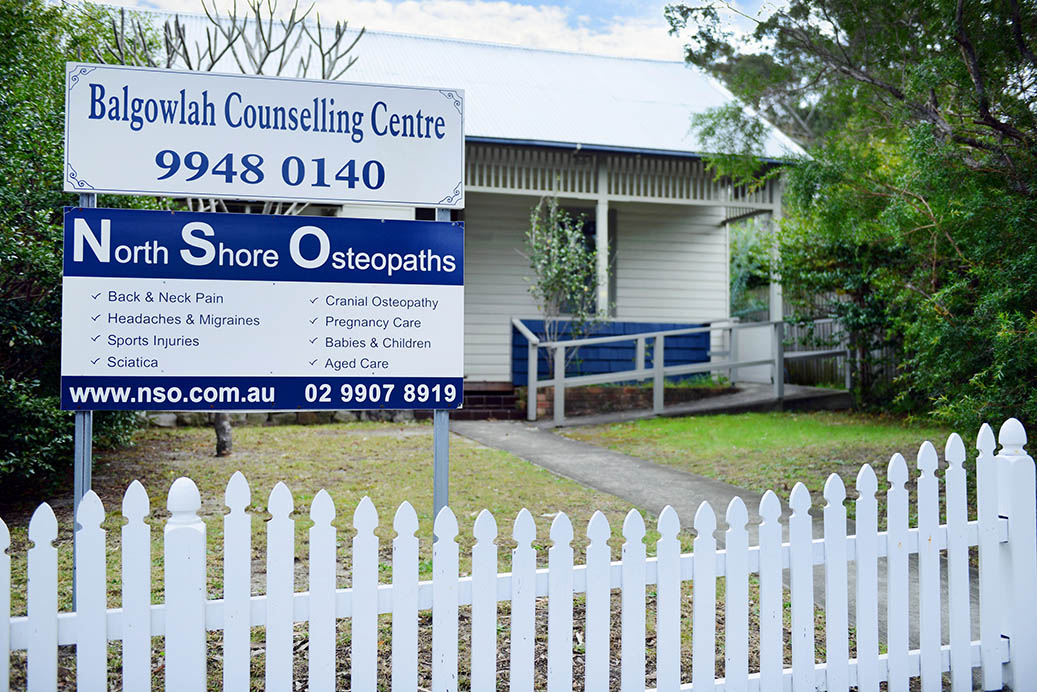 Our clinic is located at 185 Condamine Street, Balgowlah less than 100 metres from the junction with Sydney Road in Balgowlah.
There is a free 2 hour council car park next door to the practice and we have a ramp up the front door for push chairs and wheel chairs.
We are FAMILY FRIENDLY.  The waiting room and each treatment room is stocked with toys, books and posters.  For mums coming for treatment or bringing their baby, please feel free to bring your other children if you have no-one else to take them for you.  Our practitioners and staff are used to working around extra children and toys.
We understand with babies and young children that we all need to be flexible.  If your bub is due for a feed, we can find a way to fit that in to the treatment.
PLEASE CALL on 02 9907 8919 with any questions or concerns.