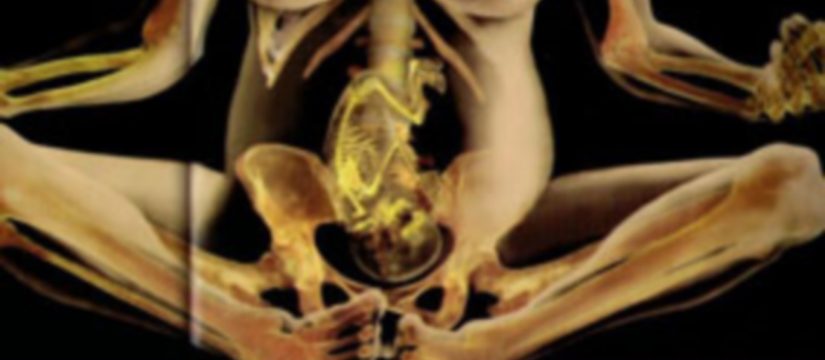 Although pelvic pain is commonly associated with pregnancy, it can affect both men and women of all ages. Low back, pelvic and hip pain can often be due to a sacroiliac (SI) joint dysfunction. The SI joint is formed by the triangular sacrum bone – which is at the base of your spine, sitting between the two 'pelvic' (iliac) bones.
Very little motion naturally occurs at this joint and it is held together by thick, strong ligaments. Typically pain can occur when there is more movement here than normal. During the later stages of pregnancy hormones are produced to relax these these ligaments allowing the joint to be more flexible and to prepare the body for labour. However anything that over-stresses the joints and ligaments can result in pain such as; direct trauma, car accidents, whiplash, a fall onto your bottom that can twist the pelvis, a shorter leg, poor posture, low back or hip pain/injury, heavy lifting or unaccustomed exercise. Often as a result of the local irritation or simply due to inappropriate muscle activation the deep muscles that help to stabilise the pelvis also stop doing their job properly; which can further exacerbate the problem and cause instability. In some cases the exact cause and initial trigger of SI pain may be unknown.
What you will be happy to hear is that most people who suffer from this pain can get relief, decrease the duration and help the problem with the correct management and osteopathic treatment.
Some helpful tips and how we can help:
Initially rest if you are able (not always possible with young kids, we know!). This will help to reduce the inflammation (applying ice can also help with this when it first comes on )
Gentle stretching through the bottom, back, hips, thighs and legs to relieve pain
Strengthening exercises to increase correct muscle activation and control to muscles deep around the pelvis
Core stability rehabilitation programs for the abdominals, gluteals and low back
If you suffer from this type of pain during pregnancy, postpartum or for an unknown reason don't put up with it any longer!
We can help. Call 02 9907 8919 now for further information or to make an appointment.